Llangollen is an amazing place to visit there is just so much to see and do, If you like History Llangollen is the place for you, There is something to see from many eras of the past. Start at the amazing Horseshoe pass take in the stunning views of this mountain range. Dont forget to call in at the famous Pondarosa cafe, a must for bikers and their fans.
Travelling down the mountain you will see Valley Cruis Abbey Ruins and the international eisteddfod pavilion which is very busy during the festival.
Next you will see the Llangollen Railway. A gem of the railway world and has been seen on tv many times, at various points through out the year Llangollen Railway becomes home to Thomas the Tank.
The road will pass over the Bridge which is one of the Severn wonders of wales.as it was the first stone bridge to go over the River Dee.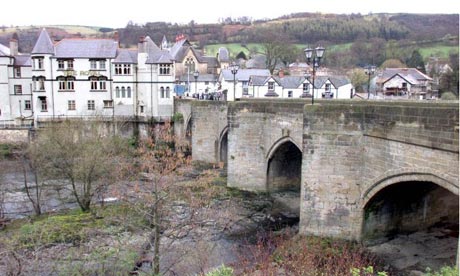 The town hosts many lovely little shops where you can find many precious keepsakes of your visit, as well as some yummy ice cream shops.
Also in the town, i recommend visiting the canal, a history lesson in itself, see the horse drawn barges as well as the later motor driven Canal Boats here. It is a lovely walk or travel back in time by hoping on the boats.
Also accessible by boat or a short drive away. another important part of history not to be missed,

The

Pontcysyllte Aqueduct

built by Thomas Telford,and is now being considered as a world heritage site. Walking over the aqueduct is not for the faint hearted but highly recommended.

Completed in 1805, it is the longest and highest aqueduct in Britain.
These are just a few things to do in Llangollen there are loads more, defiantly recommended place to visit. for a cheap day out.